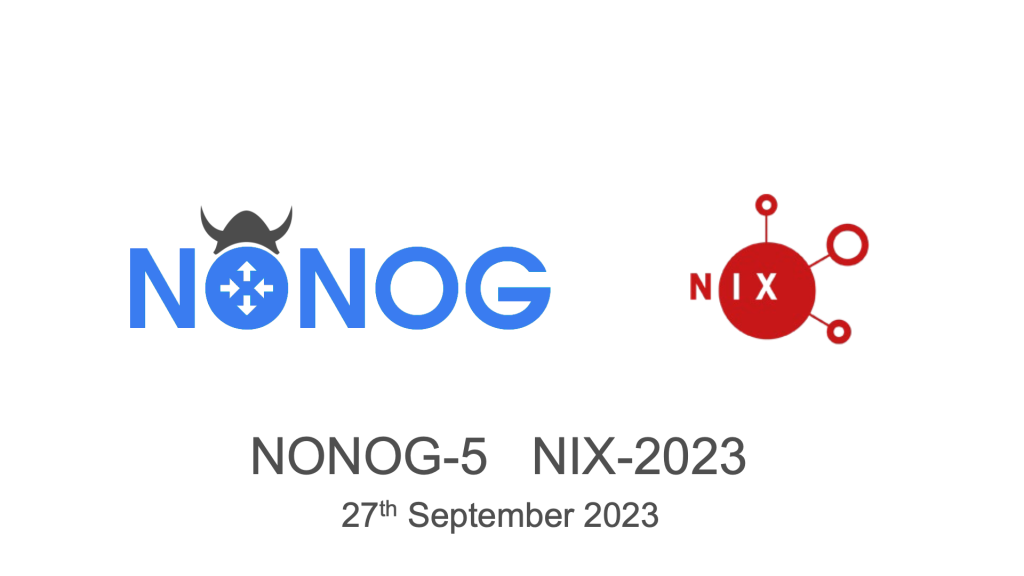 The Norwegian Network Operators' Group (NONOG) and the Norwegian Internet eXchange (NIX) is excited to announce its upcoming conference on September 27th, 2023. This event is a must-attend for network operators and industry experts looking to stay up-to-date on the latest trends and developments in the field.
The conference features usually a wide range of topics, including network architecture and design, routing and switching, network security, network management and automation, IPv6 deployment, cloud and data center networks, network measurement and analysis, and network troubleshooting and incident response.
At NONOG, attendees will have the opportunity to connect with industry leaders and peers, share their knowledge and experiences, and learn about the latest tools and techniques in the field. The conference also provides an excellent opportunity to network and build relationships with other professionals in the industry.
This is also a call for papers – if you want to contribute with a technical presentatino on your interesting solution, product, network, please feel free to contact us! See https://nonog.net/nonog-5/#agenda for more details about what we are seeking.
We are looking forward to welcoming you to the conference and to an engaging and productive event. Don't miss this opportunity to stay ahead of the curve in network operations and register now on our website https://nonog.net/nonog-5/.
See you at your NONOG conference!